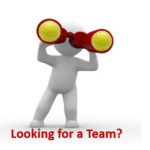 FIND A TEAM – Are you a player looking to join a USTA team? We can help!

FIND A PLAYER- Are you a captain looking for a player(s) for your team? We can help! Each league season Find a Player opens when registration for that season opens.

There are three non-USTA leagues offered by WWTA and a USTA membership is not required.
Please take a look at the details of the leagues at the links provided. If you would like help finding a team or need extra players for your team, please email the WWTA Local League Coordinator.